Simon Mcinerney
freelance butler • concierge tasmania • tea & etiquette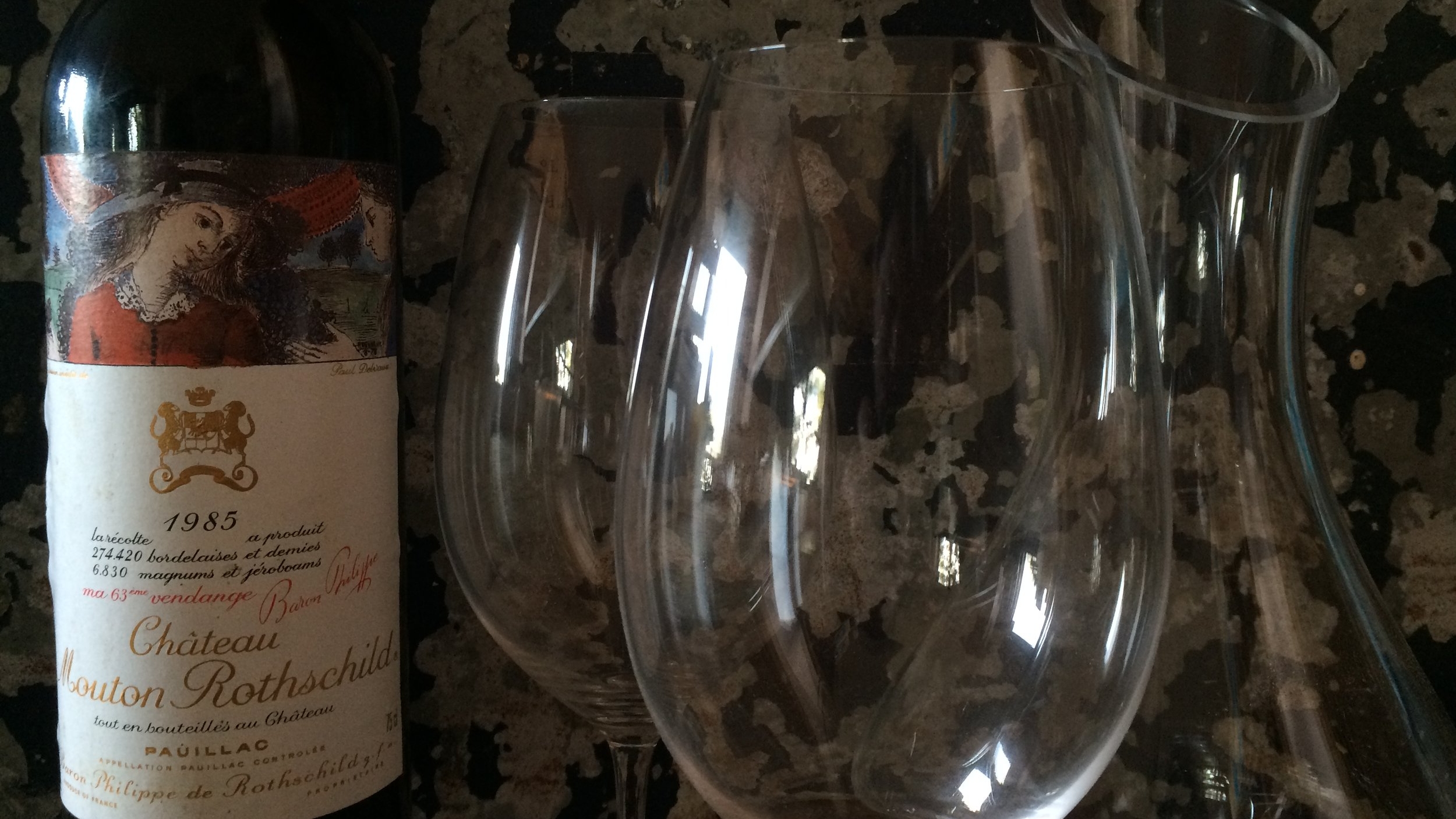 Simon has spent the majority of his working life in the service industry. He grew up in Tasmania and started his career there. Before too long the travel bug took hold and time was spent working in Perth, Melbourne and Central Australia (Uluru) with a few short interludes back in Tasmania along the way.
Having a background in five star hotels an international opportunity arose when he was offered the role of House Manager to the 8th Earl & Countess of Carnarvon at Highclere Castle. Today Highclere is most recognised as the fictional home of Lord & Lady Grantham on the television series Downton Abbey. Eight years were spent in the UK, at Highclere and other private residences, honing his skills in household service and managing stately homes in the English countryside.
In 2011 the pristine wilderness, uninhabitated beaches and fresh air of Tasmania could not be resisted any longer. On returning he immersed himself in the local food and wine scene becoming involved with Harvest Launceston Community Farmer's Market, twice voted Australia's best farmers' market, and Delamere Vineyard a premium sparkling wine producer in the Pipers River region.
The quiet life was short lived, butlers are few and far between in Australia. Still based in Tasmania he shares his time between bushwalking into the ancient forests the island is renowned for, and continuing to offer impeccable service on a freelance basis to select clients throughout Australia. To make an enquiry skip to the contact page here.
CONCIERGE TASMANIA
Let's face it your itinerary is probably nothing more than a few scrawled notes and a couple of tabs left open on your web browser. Time has escaped you, and so far only flights, hire car and your accommodation on arrival into Launceston is booked. Concierge Tasmania is here to help. Simon will meet you at your Air B&B, hotel lobby or local café to plan your adventures. Whether travel plans are required for a day trip, weekend or long stay Simon's local knowledge of Launceston and beyond will enhance your experience immeasurably. In an hour or so of guidance, perhaps over coffee, you will be on your way with confidence, ready to explore all that the region has to offer. Your personalised journey awaits.
ADVENTURE FOR ALL
Simon understands the challenges of family travel. Having lived in the UK for a time, and with three kids of his own, striking a balance between what parents and children want to see and do is not an easy task. Tasmania has no shortage of lesser known family friendly adventures suitable for all ages and experience levels.
WILDERNESS & WILDLIFE
The iconic destinations have a multitude of options. Scaling Cradle Mountain may be a choice for the more experienced and enthusiastic. The King Billy Walk envelopes you in pristine, lush rainforest, a leisurely stroll of about an hour offering a captivating introduction to Tasmania's stunning wilderness.
SPORTS & ACTIVITIES
Tasmania more recently has become a destination for mountain bike riding at the internationally recognised Blue Derby Trails. Some of Australia's finest golf courses are on the north-east coast of Tasmania and over the winter months you can catch an AFL game in both Launceston or Hobart. Perhaps a back up plan of indoor rock climbing, should the weather become less than desirable.
FOOD & WINE & FARMERS' MARKETS & GIN & DINING & CIDER…
The Tamar Valley Wine Route has been recognised as one of the 'must do' wine journeys in the world. Pinot Noir and Chardonnay are the two most prolifically grown grape varieties in the region with much of it destined for sparkling wine that is gaining recognition throughout the wine world. Every Saturday morning Harvest Launceston Community Farmers' Market gets underway with the finest Tasmanian produce on display.
THEN & NOW
Launceston is noted as a town with one of the finest examples of early Australian architecture. Both its parks and historic buildings have stood the test of time. A meandering walk through town from City Park to Prince's Square showcases early colonial buildings, art deco developments, and the brutalist Henty House should not be missed. A coffee stop is almost mandatory and Simon can tell you his favourite places to get your fix.
about
Tea & Etiquette is an opportunity to spend some leisurely time with family and friends taking in the splendid tradition of morning or afternoon tea, in the comfort and privacy of your own home. Arriving at your door will be Royal Albert fine bone china cups & saucers, a selection of quality tea; leaves of course, an assortment of delicious sweet and savoury treats, and a butler to provide the impeccable service.
Tea & Etiquette makes hosting a relaxing occasion over tea and dainty cakes effortless, whether it be on the morning of a special someone's wedding day or simply a reunion of long time friendships. Simon presents a discerning, professional service and will happily offer his thoughts on all questions relating to good manners and etiquette!
terms & conditions
EVENT DESCRIPTION
Tea & Etiquette (T&E) will arrive at the venue 30 minutes prior the service time. T&E provides a 90 minute service plus on site set up and pack down of all supplied equipment before and after the service period. Tea and a selection of food items, 12 portions per person, will be served plus any additions requested at the time of booking, e.g.; coffee or guest supplied wine. T&E operates within the Launceston area for 4 - 10 guests.
PAYMENT
T&E requires full pre-payment via the online booking service as confirmation of your reservation. MasterCard or Visa bookings can be made by telephone but will be subject to a 5% surcharge.
CANCELLATIONS & RESCHEDULING
Rescheduling can be completed, subject to availability, without additional charges not less than 5 days prior to the event.
Cancellations not less than 5 days prior to the event: 95% refund to cover bank fees & charges.
Cancellation within 3 -5 days of the event: 45% refund.
Cancellation within 48 hours of the event: rescheduling or refunds will not be offered.
In the event of Tea & Etiquette needing to cancel the event a 100% refund will be provided.
PRIVACY & PERSONAL DETAILS
Your personal information supplied to T&E is used solely for the purpose of the event you are booking. Under no circumstances will it be passed on or utilised for anything other than communication related directly to your event.
questions on tea & etiquette
can alcohol be served?
Yes, while Simon cannot sell or provide alcohol he can certainly serve it. There is a $25 fee for this service which can be selected at the time of booking. Glassware is not provided. Simon holds a Responsible Service of Alcohol certificate and has a duty of care to stop serving alcohol at his discretion should the need arise. Proof of age may also be requested prior to the beginning of this service even if the event is held in a private home.
social media & confidentiality?
Your occasion is yours to capture and share as you wish. Simon is happy to take photos with any phone/camera you provide. He will not take photos or make any recordings of your event with his own phone/camera without your express permission. Conversation among guests at all times remains confidential and Simon is happy to sign an agreement to that effect should you or your business require.
is tea & etiquette only available in private homes?
Tea & Etiquette is available in any setting, private home or corporate office with suitable space for set up, service and access to a power supply.
will Tea & Etiquette travel beyond Launceston?
Absolutely, please contact Simon via email or telephone before making your booking to discuss any additional travel and associated fees that may be incurred.
is tea & etiquette for children?
No, Tea & Etiquette does not offer children's tea parties. Simon appreciates younger family members may be present for your event but at all times the child or children are the responsibility of the parent/guardian.
will geeves arrive at the door?
Simon provides a contemporary style of service and dresses accordingly; shirt, trousers and apron. He will not be arriving in black tie and morning coat. Should your event have a dress code please inform him at the time of booking.
make your booking online…
Bookings for both Concierge Tasmania or Tea & Etiquette services can be made here.
Time has become the one thing many people desire more of... more time to relax, more time to spend with family and friends, more time free from the daily grind... Investing in a private household staff member, even on a short term basis, is an opportunity to recover and savour some of that time. Simon offers a range of services to suit your needs whether that be in your home or assisting you whilst travelling on holiday or business. For further information please make contact via the form below.
in the news...
The role of the butler has, with the advent of technology, significantly changed over the years although many traditions and formalities remain the same...
The business of being a butler...
The way you take your coffee, what time you wake up every morning and your favourite topics of conversation are all things butler Simon McInerney makes it his business to know.
And when your employers are aristocrats who live in castles, international entertainers and business heavyweights that knowledge can be powerful - but Mr McInerney's lips are sealed.
An encounter with Tasmania's only freelance butler
Imagine having a member of staff within your household dedicated to keeping the wine cellar stocked, the laundry fresh, vehicles fuelled and faux pas in etiquette and appearance to a minimum. One could breeze through life with considerably more ease.
Not many are in a position to avail themselves of such an individual these days. But those who are may well engage the services of Simon McInerney, Tasmania's only freelance butler and one of an elite few in Australia.
Australia's secret service: inside the world of a butler...
Tasmania-based Simon McInerney, who worked for about two years in Highclere Castle where much of Downton Abbey was filmed, said some of the series still rings true to modern-day butler work.
"Other than the era, it's not completely different," Mr McInerney said.
Mr McInerney, who now works freelance while he sets up a business in Tasmania, said a butler's shift will normally be about 12 hours long, starting at 6am.